The European R&E network backbone GÉANT has made an agreement with the US R&E network ESnet (the US Department of Energy's Energy Sciences Network) to deliver three 100Gbps networks links across Europe, connecting the ESnet points-of-presence in Geneva, London, and Amsterdam.
Together with new ESnet trans-Atlantic infrastructure, the 100Gbps European links will greatly improve collaboration opportunities between US and European research facilities, thanks to fast connectivity and resilience vital for big data uses.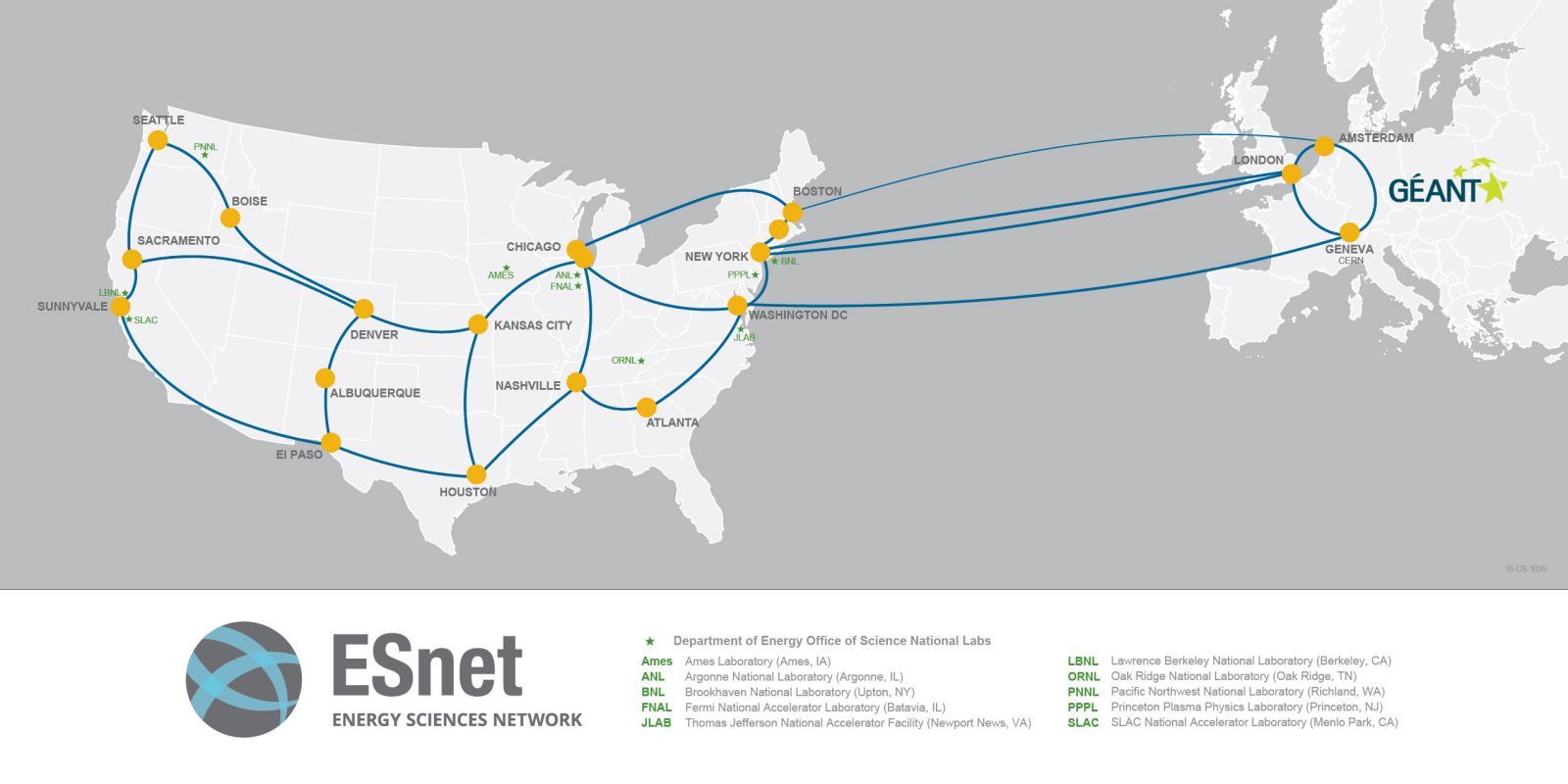 Read the full story at the GÉANT website.